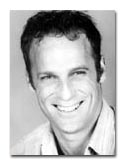 Brendan O'Connor
Brendan has directed five out of the seven Gorgeous Productions, including Patience and The Pudding for the Brunswick Music Festival, Futz and Lovepuke. He has also directed plays at La Mama and The Universal.
A graduate of James Cook University, Queensland, he has been the Artist in Residence at Homestead Primary School, School of the Air (QLD) and Stuart Creek Prison, been a tutor at James Cook University (QLD) in Movement and a workshop leader and tutor in both acting and circus skills for festivals and events across Queensland and Victoria.
Brendan's acting career entails being beaten to a pulp on a regular basis, crushed under a car in Blue Heelers, accused of murdering his boss on Stingers, having hefty faries jump on him in A Midsummer Night's Dream as "Puck" in the Royal Botanical Gardens and falling from a building site scaffolding in a series of ads in Tasmania (and all in the last 12 months!). And yes, that is him in the Campbell's Soup ad!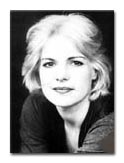 Perri Cummings
If there is anything eccentric, off-kilter or down right embarrassing, Perri will be called upon to play it! She has been completely insane in Angel Baby, a walking, talking apple in Law Of The Land (her most embarrassing adventure to date), a dancing pudding for the Brunswick Music Festival, a boy - impoverished of the medieval variety for Gorgeous Productions' Patience, a Man - impoverished of the Train Spotting variety for Daniel Shlussers' The Visit, a chimpanzee in an adaptation of Kaffkas' Report To The Academy and "Hermoine" in Lovepuke - a beat poet obsessed with bodily functions!
Already holding an Associate Diploma in Performing Arts from James Cook University, Queensland, Perri is currently studying Acrobatics. This coupled with her training in Business Studies for Theatre, and basic fire breathing skills makes her eminently qualified to run a production company!
You can contact either director via email at: gorgeousprod@yahoo.com.au